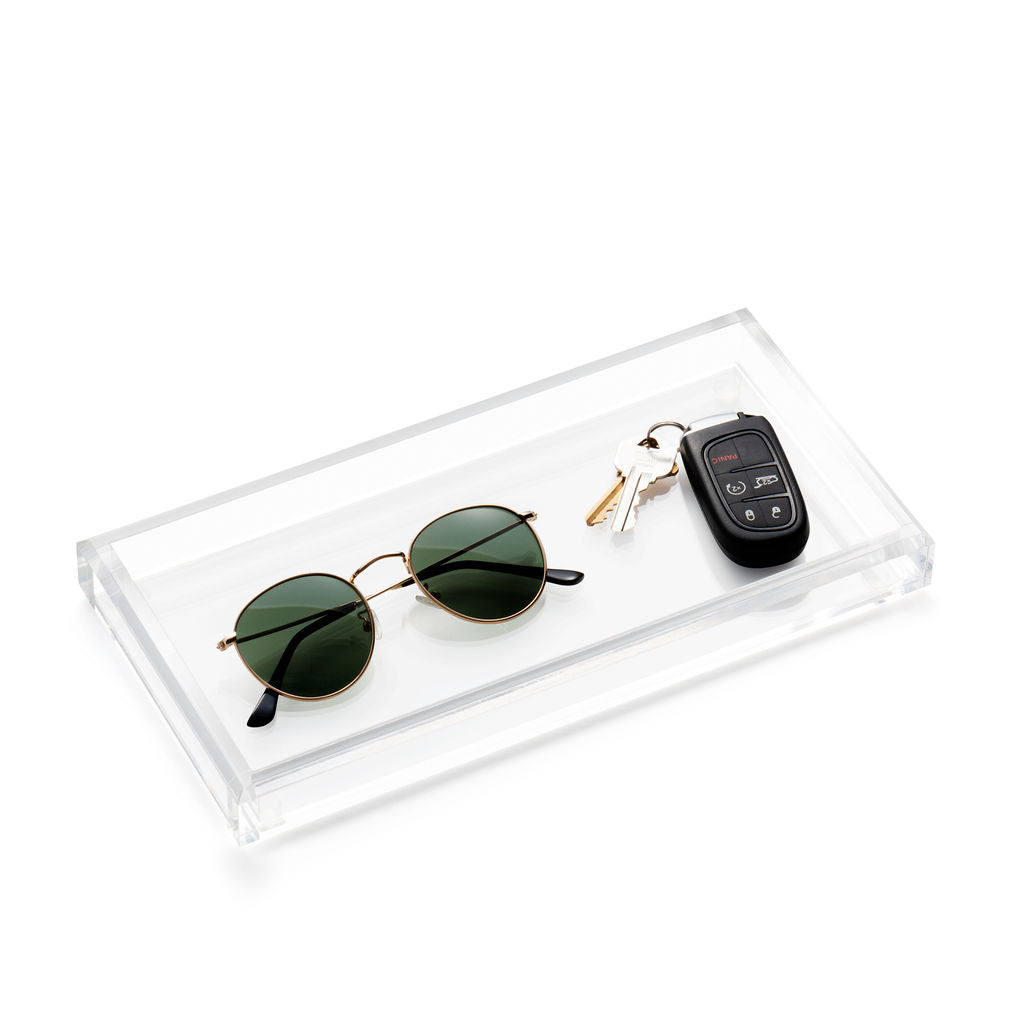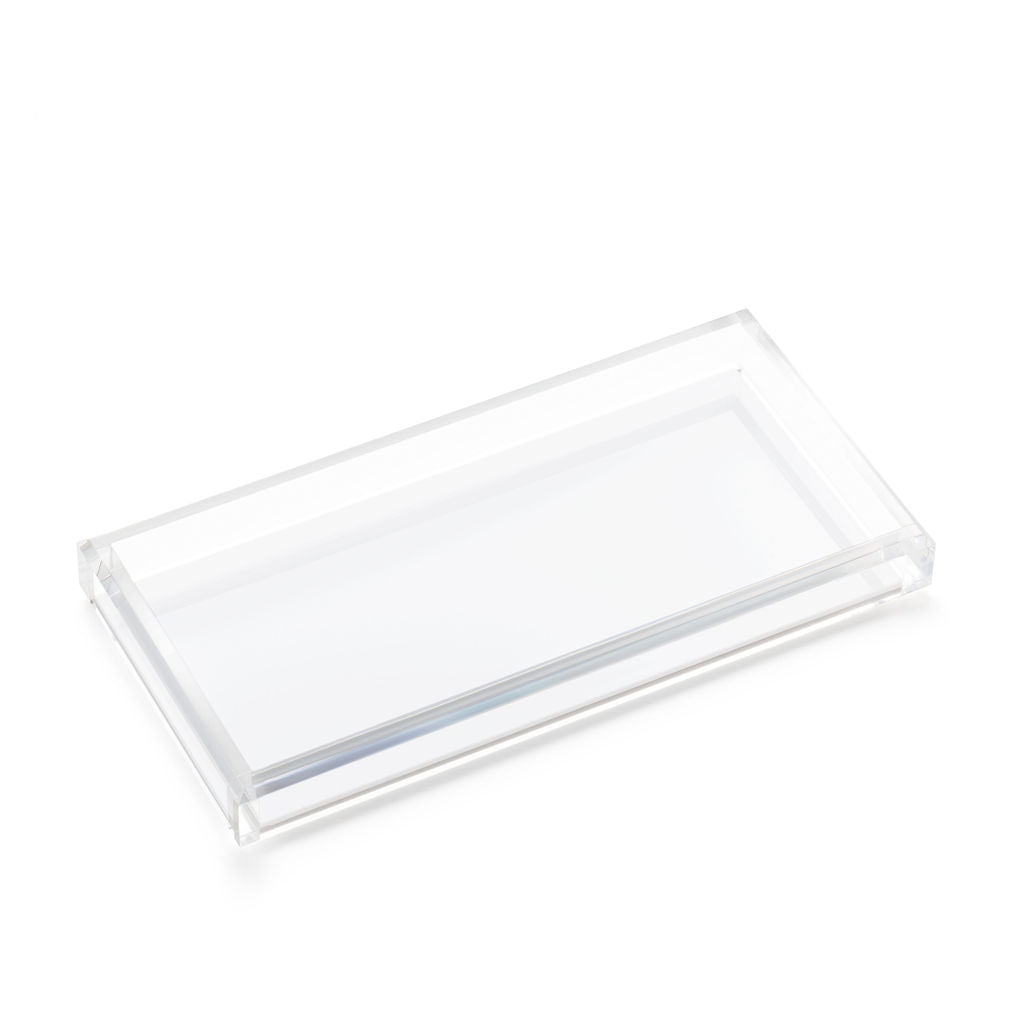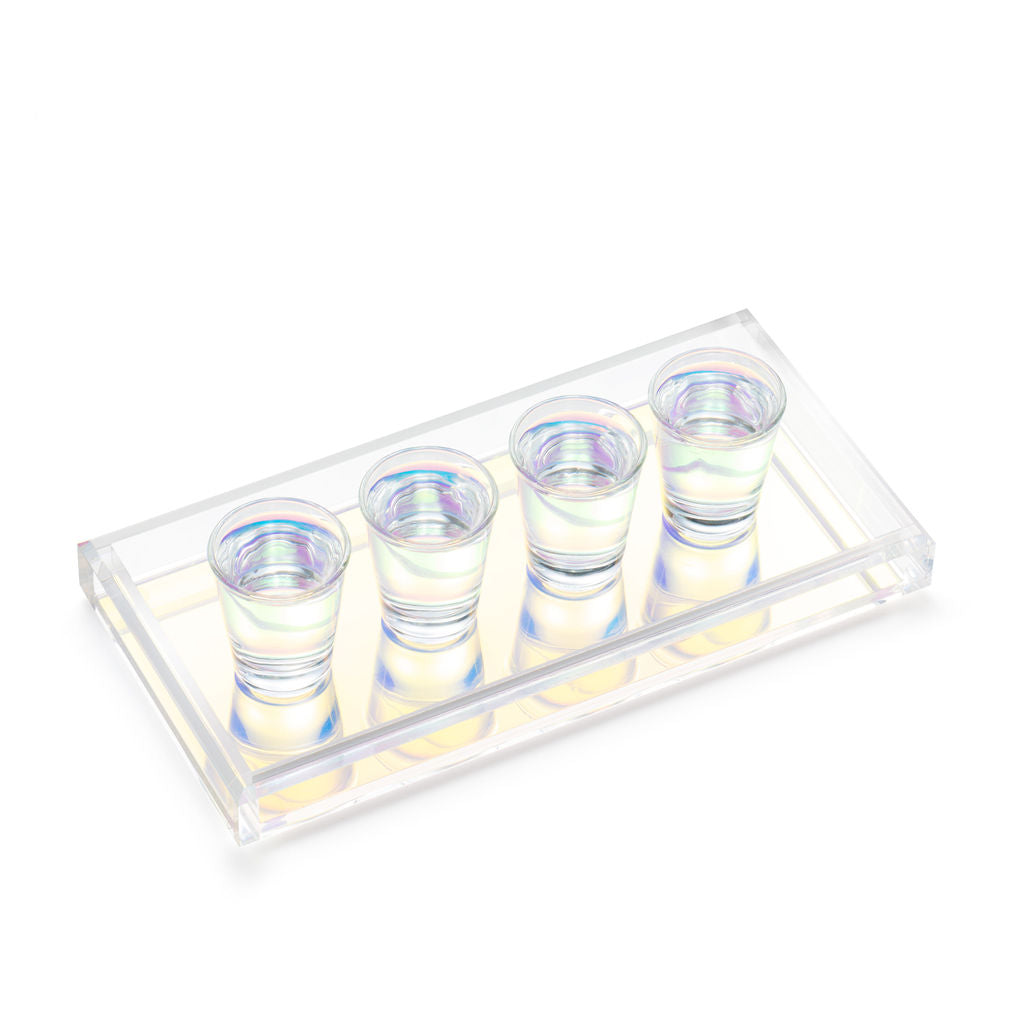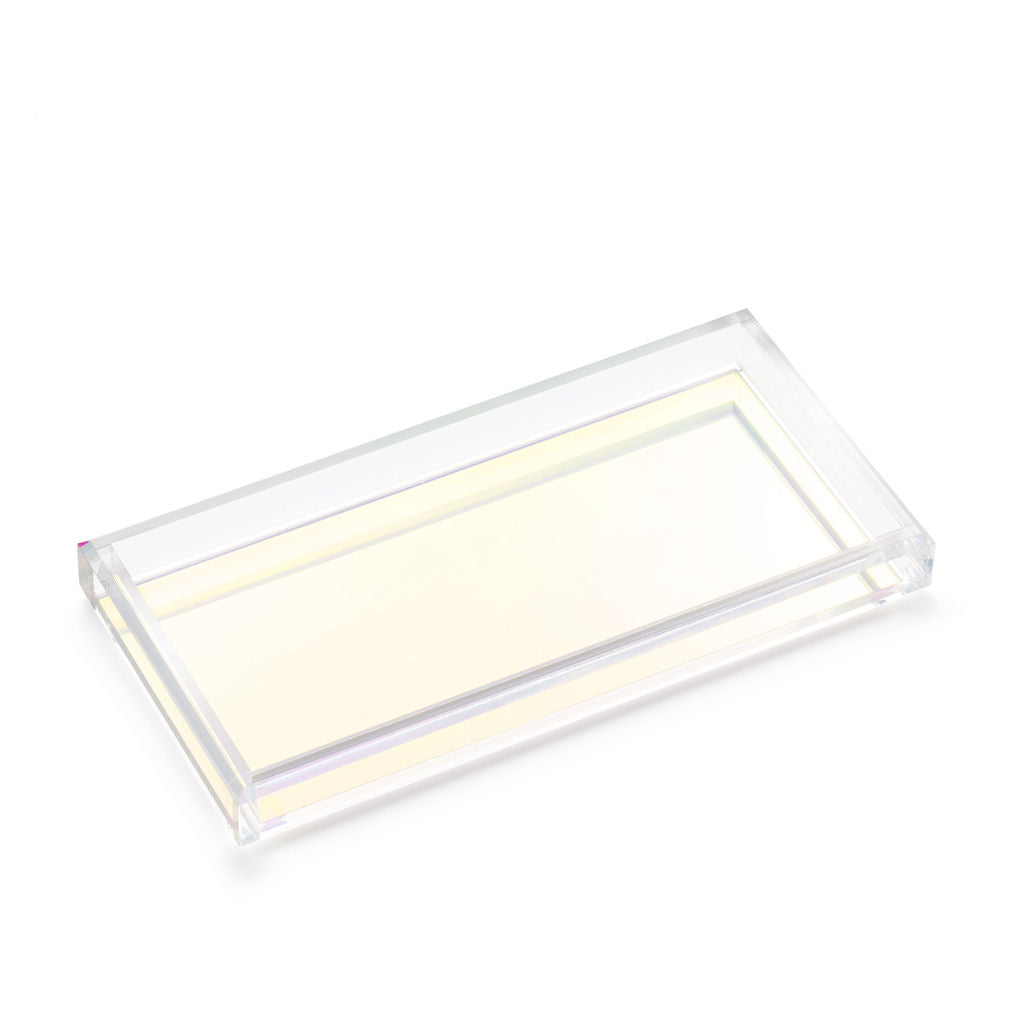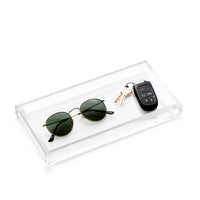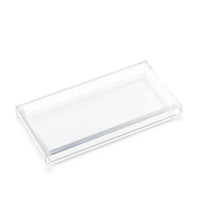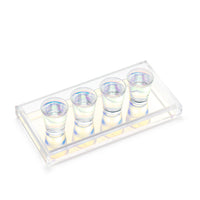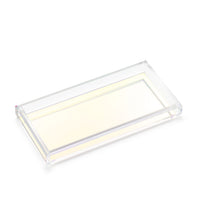 Description
Features
Acrylic Care
Entryway catchall or bedside valet, the JR William Small Tray is the perfect home to stash wallet & keys, organize cosmetics, and bring order to the foyer. Handcrafted in modern luxury acrylic, the Small Tray brings modern beauty to small spaces.
All JR William Products Arrive In Beautiful Gift Packaging!
 11" x 5.5" x 1"
 100% Authentic Luxury Acrylic
 Hand cut, Beveled and Polished
 Base features non-slip rubber grips
 Designed and Tested in Brooklyn, NY
 Manufactured Overseas
Firstly, Lucite®, Perspex® and Plexiglass® are all trade names for Acrylic and so if you find a "Lucite" Cleaner, it will work well with our Acrylic Small Tray.


We recommend using a microfiber cleaning cloth and a small amount of warm water for regular maintenance. If a problem persists, we use Novus® Polish 1 for clean and shine, Novus® Polish 2 for Small Scratches and Novus® Polish 3 for Heavy Scratches.  
Made to last.
Our Small Acrylic Tray is hand-cut, beveled and polished using 100% luxury acrylic creating an artfully crafted design that's made to last.
The Perfect Gift
Everything arrives in beautiful ribbon-ready packaging.