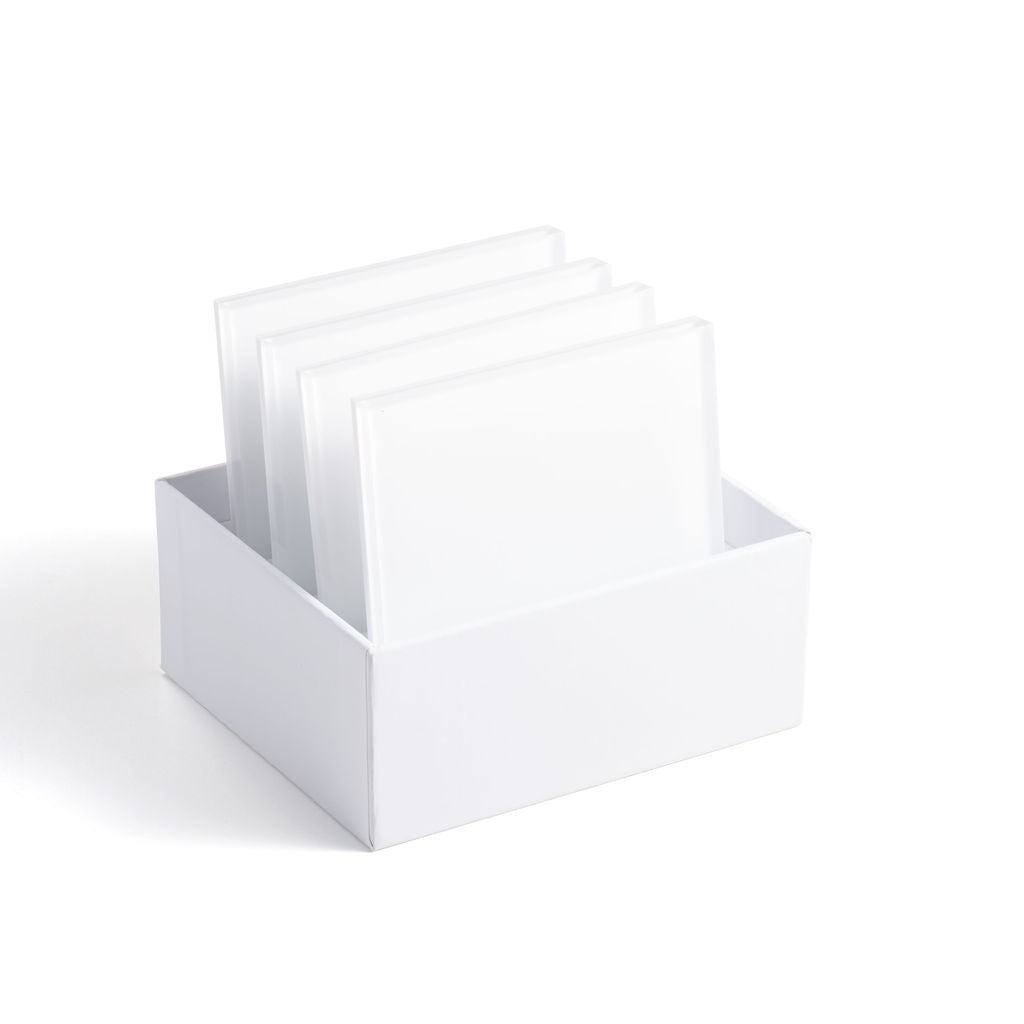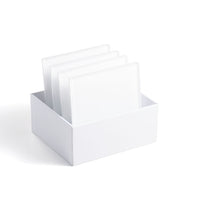 Description
Features
Acrylic Care
Chic x Shield: JR William modern acrylic Coaster Set enhances any décor. Cocktails with company or a cup of tea by the sofa, these coasters are perfect for any occasion.
All JR William Products Arrive In Beautiful Gift Packaging!
 Set Of 4 Luxury Acrylic Coasters
 3.75" x 3.75"
 100% Authentic Luxury Acrylic
 Hand cut, Beveled and Polished
 Base features non-slip rubber grips
 Designed and Tested in Brooklyn, NY
 Manufactured Overseas
Firstly, Lucite®, Perspex® and Plexiglass® are all trade names for Acrylic and so if you find a "Lucite" Cleaner, it will work well with our Acrylic Coaster Set.


We recommend using a microfiber cleaning cloth and a small amount of warm water for regular maintenance. If a problem persists, we use Novus® Polish 1 for clean and shine, Novus® Polish 2 for Small Scratches and Novus® Polish 3 for Heavy Scratches.  
Made to last.
Our acrylic Coasters are hand-cut, beveled and polished using 100% luxury acrylic creating an artfully crafted design that's made to last.
The Perfect Gift
Everything arrives in beautiful ribbon-ready packaging.